Yesterday I hosted the fisrt Meteor meetup in Portland. We had an incredibly interesting crowd already and then PhoneGap team joined us to make it even more awesome!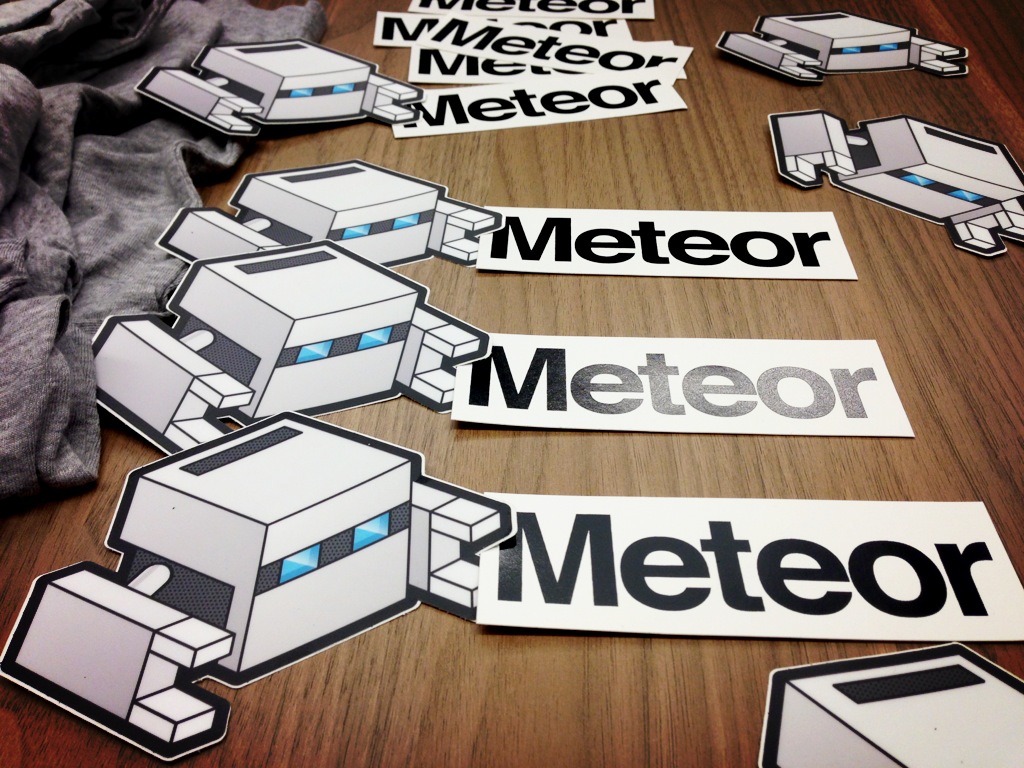 tl;dr
An amazing group of 20 showed up representing all the possible age, interest and experience groups. For the first time since I started giving talks about Meteor, half a year ago, I was not the only one to present an app written using Meteor – John Brown showed us his creation – WritinGoal.
I have had more fun programming with Meteor than I have in quite a while.
Photos or it didn't happen
Vegan-gluten-free, vegetarian and meat pizzazz as well as 4 types of beer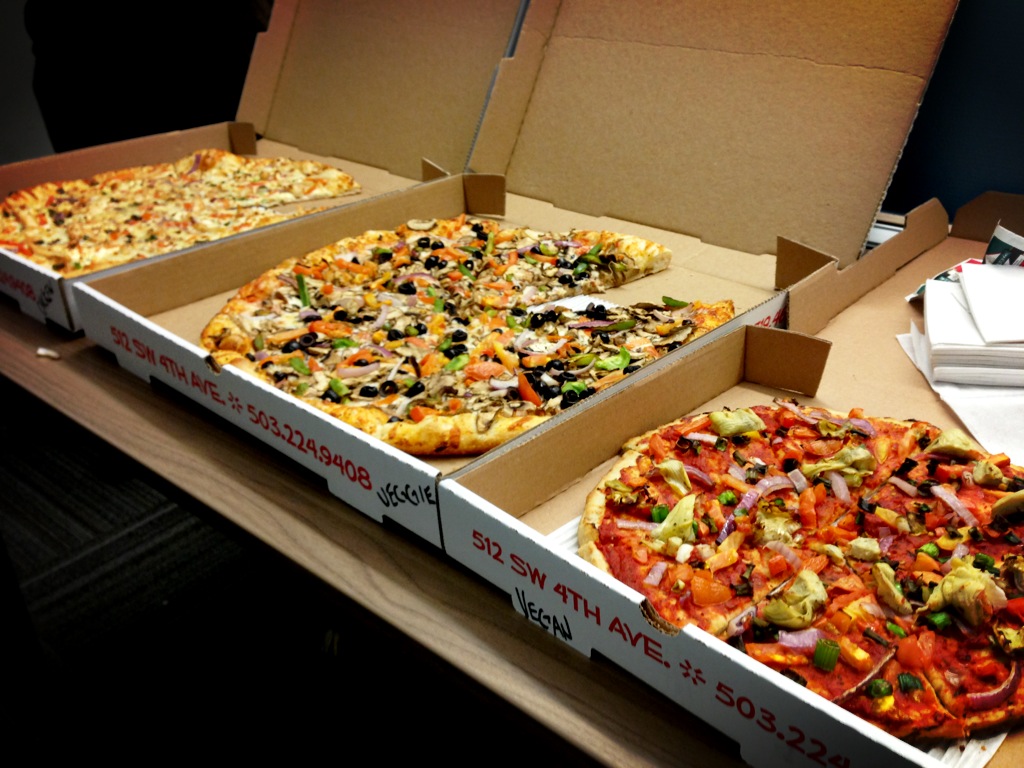 Yours truly showing Van2Go app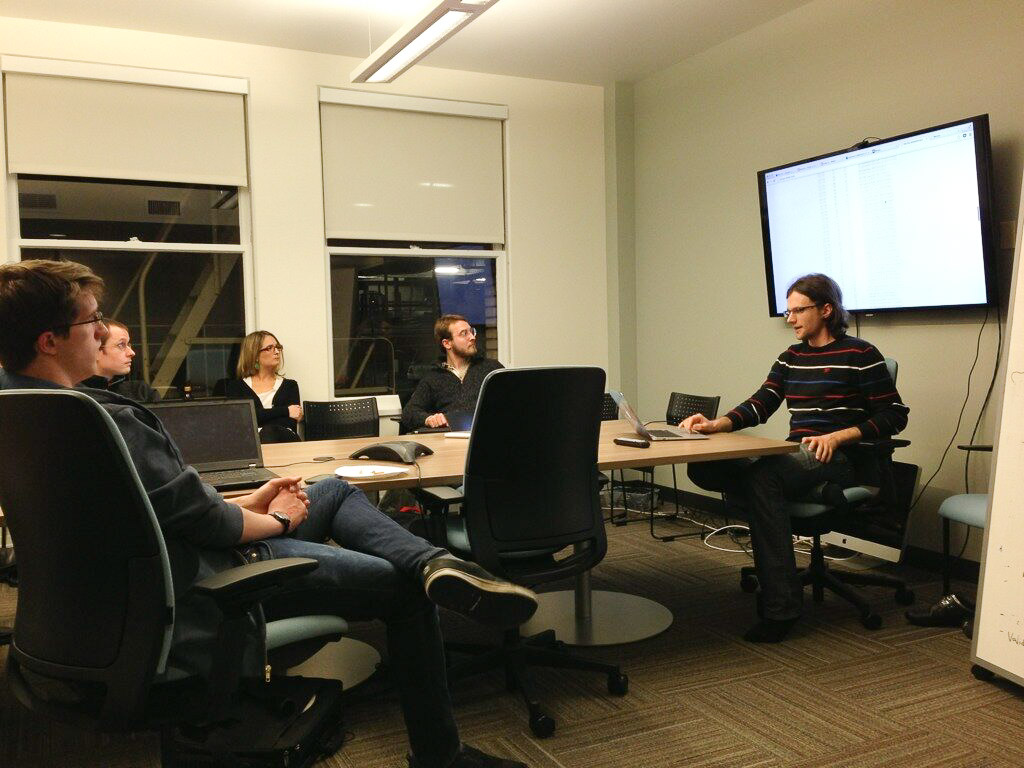 Group photo including, but not limited to: @infil00p, @mwbrooks, @aniskadri, @gordtanner, @thisisjohnbrown and @znmeb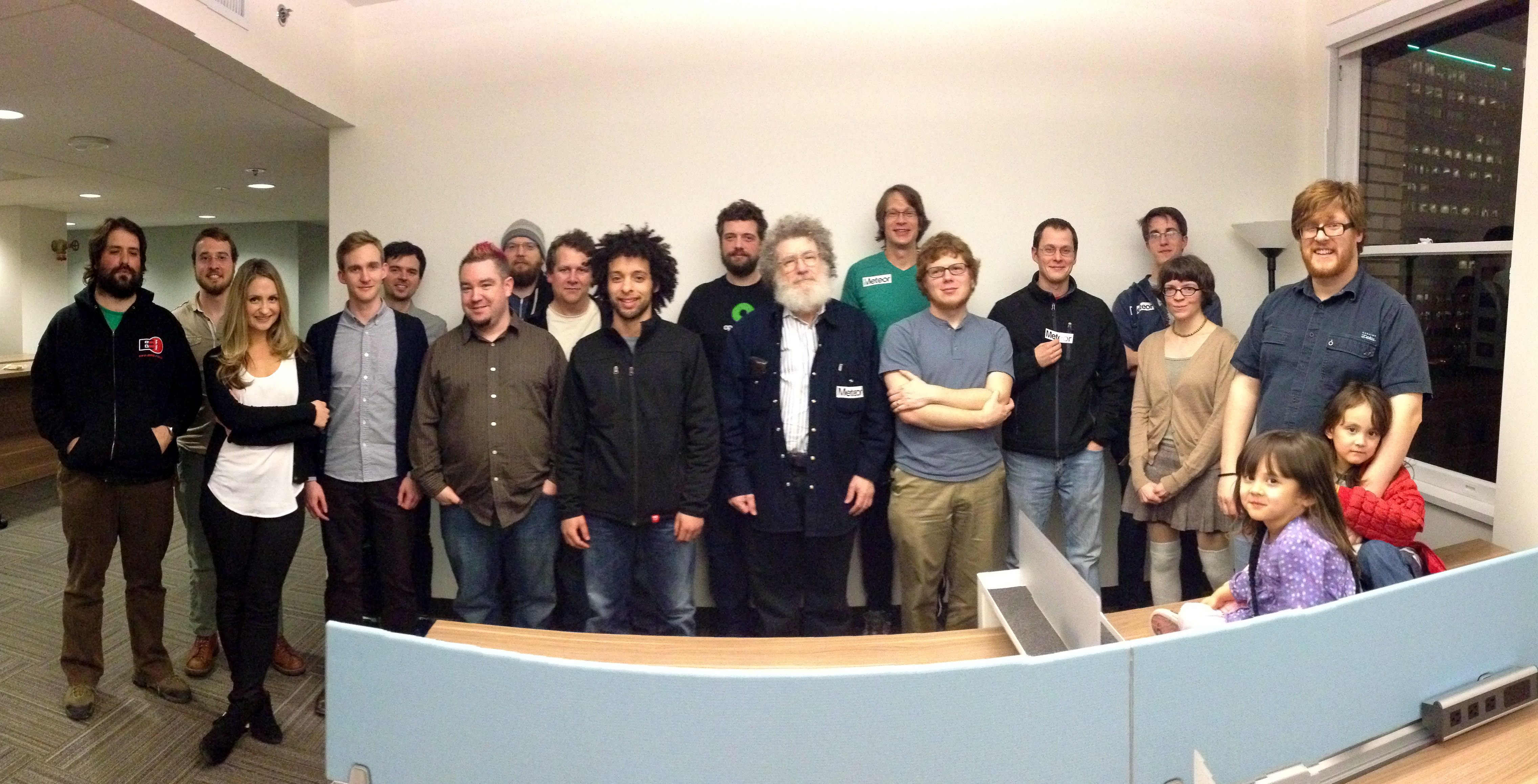 Thanks to everyone who attended!
Special thanks to Troy Howard for helping host the event at AppFog's space. Troy is awesome.